Friday, December 28, 2007
Posted by

downgrade
at 11:39 AM
No comments:

Wednesday, December 26, 2007

its kind of neat to see how the individual parts of tg have grown. because you can hear pieces of all their new releases in 'part two: thee endless not.' ill fix you up with the rest at some point. im still hunting the latest ptv.





--**--
--__--







my mom heard this and said "that sounds like a snake factory."
--**--
--__--
Kiln - Dusker
very innovative electronic music
--**--
--__--
Pinch - Underwater Dancehall
some of that dubstep stuff. if it wasn't good i wouldnt be posting it.
Posted by

downgrade
at 5:34 PM
No comments:

Monday, December 24, 2007
some militant apocalyptic folk for the holiday season. more folk than apocalypse.
--**--
--__--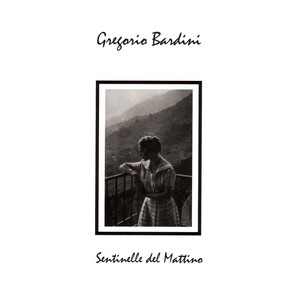 Gregio Bardini - Sentinelle Del Mattino
segno evidente della volontà di aprirsi ad un pubblico sempre esigente, ma forse più largo
(italian for 'download it you pezzo di merda')
UPDATE: i listened to this a few more times. i actually dont really like it. its kind of boring. download it if you want to, but dont say i didnt warn you.
Posted by

downgrade
at 7:38 PM
No comments:

jackmotherfuckinpot
be thankful:
 Acid Mothers Temple SWR/          15-Dec-2007 18:36      -
 Afrirampo/                        10-Dec-2007 03:42      -
 All Girl Summer Fun Band/         10-Dec-2007 10:14      -
 Animal Collective/                01-Dec-2007 19:55      -
 Ash Ra Tempel/                    10-Dec-2007 03:49      -
 Asobi Seksu/                      10-Dec-2007 03:26      -
 Avalanches, The/                  27-Nov-2007 03:50      -
 Avey Tare/                        27-Nov-2007 05:12      -
 Axolotl/                          03-Dec-2007 14:17      -
 Black Dice/                       29-Nov-2007 03:07      -
 Boredoms/                         27-Nov-2007 01:43      -
 Buffalo Daughter/                 26-Nov-2007 05:46      -
 CSS/                              29-Nov-2007 06:50      -
 Chumbawamba/                      10-Dec-2007 02:49      -
 DJ Pica Pica Pica/                08-Dec-2007 22:49      -
 Dead Meadow/                      24-Dec-2007 13:52      -
 Deerhoof/                         29-Nov-2007 06:54      -
 Destroy 2/                        26-Nov-2007 05:28      -
 Emperor/                          29-Nov-2007 06:24      -
 Eric Copeland/                    27-Nov-2007 03:59      -
 Flux of Pink Indian               21-Dec-2007 21:19      -
 Ground Zero/                      03-Dec-2007 05:54      -
 Half Japanese/                    10-Dec-2007 03:02      -
 Hanadensha/                       03-Dec-2007 05:54      -
 Hanatarash/                       03-Dec-2007 05:54      -
 Jay Reatard/                      21-Dec-2007 22:09      -
 Koenjihyakkei/                    14-Dec-2007 03:32      -
 Korekyojin/                       14-Dec-2007 03:32      -
 Lift Boys, the/                   14-Dec-2007 03:32      -
 Lightning Bolt/                   29-Nov-2007 04:08      -
 Lykathea Aflame/                  29-Nov-2007 04:08      -
 Magma/                            01-Dec-2007 08:14      -
 Magnetic Fields/                  10-Dec-2007 00:23      -
 Maher Shalal Hash Baz/            10-Dec-2007 03:08      -
 Marnie Stern/                     01-Dec-2007 08:14      -
 Mats Gustafsson and Yoshim        02-Dec-2007 20:37      -
 Mekons/                           01-Dec-2007 08:14      -
 Melt-Banana/                      26-Nov-2007 05:45      -
 Moondog/                          01-Dec-2007 08:14      -
 Neu!/                             03-Dec-2007 07:58      -
 OOIOO/                            27-Nov-2007 04:11      -
 Omoide Hatoba/                    01-Dec-2007 08:14      -
 Panda Bear/                       02-Dec-2007 16:19      -
 Psycho Baba/                      01-Dec-2007 08:14      -
 Raccoo-oo-oon/                    01-Dec-2007 08:14      -
 Rovo/                             01-Dec-2007 08:14      -
 Ruins/                            29-Nov-2007 04:58      -
 Ruinzhatova/                      01-Dec-2007 08:14      -
 Satoko Fujii Quartet/             01-Dec-2007 08:14      -
 Seiichi Yamamoto/                 01-Dec-2007 08:14      -
 Sekkutsu Jean/                    01-Dec-2007 08:14      -
 Sun City Girls/                   29-Nov-2007 05:03      -
 Taj Mahal Travelers/              10-Dec-2007 01:06      -
 Thermals, the/                    29-Nov-2007 05:09      -
 Yoshida Tatsuya and Imahori Tsuneo27-Nov-2007 07:15      -
 Yoshida Tatsuya and Piotr Zabrodzk27-Nov-2007 07:15      -
 Yoshida Tatsuya and Ron Anderson/ 16-Dec-2007 15:16      -
 Yoshida Tatsuya and Satoko Fujii/ 27-Nov-2007 07:15      -
 Yoshida Tatsuya and Uchihashi Kazu27-Nov-2007 05:09      -
 Yoshimio/                         03-Dec-2007 09:01      -
 zOoOoOm/                          01-Dec-2007 08:13      -





merry christmas


NOTE: NOT MY UPLOADS


Posted by

downgrade
at 7:19 PM
No comments: